Same Day Crowns
CEREC at Dentist WA Canning Vale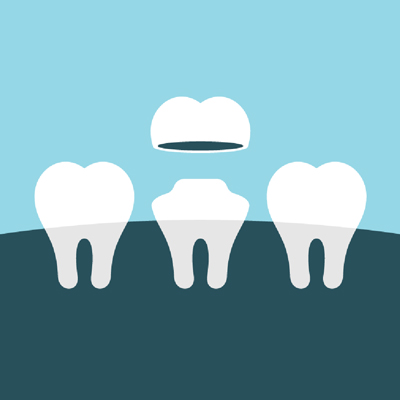 Have you been delaying your dental treatment because of the number appointments required? At Dentist WA Canning Vale, thanks to CEREC technology, we're able to provide same day crowns, ceramic restorations and fillings made right here in our practice.
How Does CEREC Work?
CEREC incorporates state-of-the-art dental technology in a manner that makes treatments minimally invasive and as durable as possible. The metal free materials are carved from a solid piece of ceramic, making them extremely strong and customised to the highest level of accuracy.
Using 3D scanning equipment, we are able to create a digital replica of your tooth without any gooey or messy impressions. CAD/CAM technology replicates this electronic model and transfers the data to our on-site milling machine. Your new restoration is electronically created at the closest accuracy possible, eliminating the risk of human error or ill-fitting restorations.
All of this is completed in a single appointment, allowing you to receive your new ceramic crown, inlay, onlay or lab made filling on the very same day.
Advantages of Same Day Dentistry
If you're concerned about the quality of a digitally milled crown vs. having one made by an off-site lab technician, there's no need to worry. CEREC virtually eliminates the risk of human error during the manufacturing process. You can enjoy a number of advantages including
An economical alternative to multi-visit treatments
Metal-free and fully ceramic restorations
High quality materials that match traditional crowns
Aesthetic options to blend in with neighbouring teeth
No Temporary Crowns
Instead of the traditional two-visit process of having a conventional crown made, CEREC streamlines the experience and allows you to complete both the preparation and delivery phases on the same day. This prevents the need for sending models off to a 3rd party lab and wearing a temporary crown for as long as 2-3 weeks. Rather, you receive a durable, cosmetic restoration in a single appointment.
While you wait, you can even catch up on additional dental care that may be necessary.
Save Time with Same Day Crowns
Your time is valuable. CEREC dentistry means less time off work and fewer trips to the dentist's office with the guarantee of a perfect fit. Contact us today to find out how to get a new crown or porcelain filling in just one day.
* Any surgical or invasive procedure carries risks. Before proceeding, you should seek a second opinion from an appropriately qualified health practitioner.

CEREC Same Day Dental Crowns Canning Vale, Willetton, Thornlie, Southern River WA | (08) 9455 4565