Teeth Whitening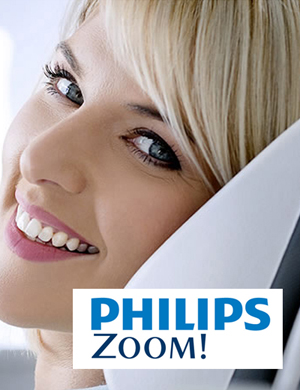 Your smile can become discoloured by drinking certain beverages, eating staining foods, aging, smoking and even medications can lead to teeth that look yellowish or gray. You can easily reclaim a bright smile with teeth whitening available at Dentist WA Canning Vale. We offer two methods to professionally whiten your teeth: in-chair power whitening and take-home whitening that is professionally guided.
Teeth Whitened in a Single Visit for $599
With in-chair whitening, you'll have a single visit that takes about an hour and leave with teeth that have been whitened up to eight shades lighter. The Zoom! whitening system is a professional-grade, extremely safe and highly effective way to easily whiten your teeth several shades whiter. Trials have shown that it's up to 40% more effective than other teeth whitening treatments! The whitening treatment results can last up to two years – but the treatment itself only takes about 90 minutes so you could even do it in a longer lunch break with our handy Canning Vale location!
Getting the Best Results
At Dentist WA Canning Vale we will always ensure you are a good candidate and follow our professional guidelines. You must have attended a recent preventative care appointment with the last month and be over 18 years of age.
Whitening at Home
Do you prefer to whiten on your own time? Are you looking for a convenient way to extend your results? If your busy life makes it tough to visit our practice, we also offer whitening kits that you can take home with you. You'll receive our guidance and instructions to maximise your results. After making an impression of your teeth, we will create a set of customised trays that you wear for just 90 minutes a day. In two weeks, you'll enjoy significantly brighter teeth. You can touch up at any time!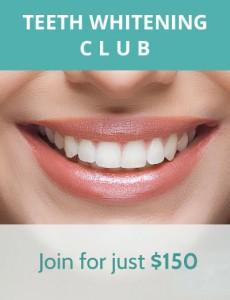 Join Our Teeth Whitening Club
Ask us about receiving a membership for just $150. Those who schedule for a preventative scale and clean appointment can pay this fee and enjoy the benefits of the teeth whitening club. Once you have attended a Preventative Care Appointment (PCA) for a check up scale and clean, you'll be eligible to join our Tooth Whitening Club.  For $150 you will get two custom made whitening trays and two syringes of 16% Pola Night Bleach®. At your next PCA, we'll give you another syringe for free! Check out the full details on our Teeth Whitening Club page.
Contact us today to learn more about our teeth whitening in Canning Vale or to book your appointment!
CONTACT US
* Any surgical or invasive procedure carries risks. Before proceeding, you should seek a second opinion from an appropriately qualified health practitioner.

Teeth Whitening Canning Vale, Willetton, Thornlie, Southern River WA | (08) 9455 4565