HICAPS Accepts All Major Insurances
At Dentist WA Canning Vale, we want to make your experience as pleasant as possible and that includes processing your health claim. One of the ways we do that is through HICAPS, which stands for Health Industry Claims and Payments Service.
Using HICAPS is simple and straightforward. When we, or any other service provider, give you the bill for your treatment, you simply hand your health fund membership card or your Medicare card to a front desk staff member, and they will swipe it through an electronic HICAPS machine. The device then automatically processes your claim. If you are claiming from your health fund, its contribution will be processed on the spot, and you pay the remaining gap if applicable. HICAPs accepts all major dental insurances so you can enjoy quality dental care that is affordable.
We Accept All Major Insurances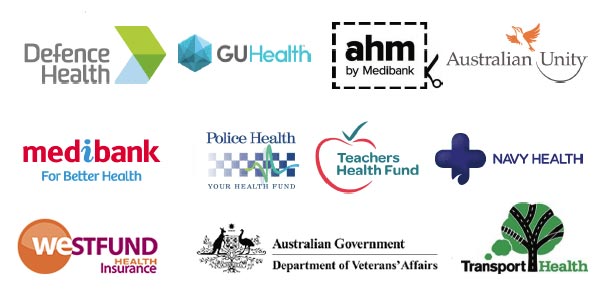 Plus many more!
We're Preferred Providers For:


Having an HICAPS machine on-site is just another way that we endeavour to make your experience with us one that is enjoyable and stress-free.
Schedule an appointment today! Early and late appointments are available seven days a week.
CONTACT US
* Any surgical or invasive procedure carries risks. Before proceeding, you should seek a second opinion from an appropriately qualified health practitioner.

HICAPS | (08) 9455 4565