Preventative Dental Care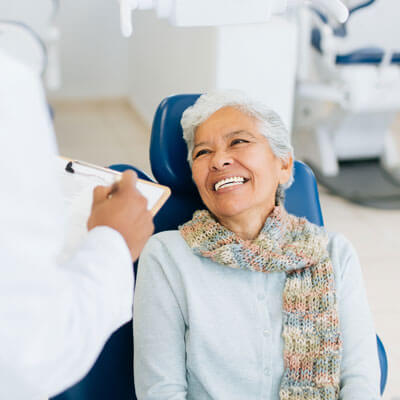 While brushing and flossing your teeth daily is critical when it comes to maintaining good oral health, visiting the dentist is essential as well. At Dentist WA Canning Vale, we believe in the prevention of future issues and emphasise the importance of measures that will protect your teeth and gums in the long run. That's why we recommend that you attend a preventative care appointment (PCA) every 6 – 12 months to take care of your oral health.
At every preventative care appointment, you will receive a FREE take-home oral hygiene pack to maintain your fresh clean new smile. It's our way of saying thank you.
Our motto is that looking after your oral health is much like servicing your car. Wait too long for that service, problems get worse and the cost of repair becomes higher, but have a routine inspection completed by a professional once or twice a year, follow this with your own regular at-home maintenance, then most problems become completely preventable. Yes… tooth decay and gum disease can be prevented. But guess what… even if you have tooth decay or gum disease it may still not be too late, as early stages of decay and most gum diseases are reversible!
What You Can Expect
Our gentle and compassionate team members will help you feel completely comfortable when you come in for your checkup. Here's what you can expect at your appointment:
A total head and neck evaluation inclusive of full intra and extra oral assessment
Screening for cancer or other diseases
A professional scale and clean
Oral hygiene advice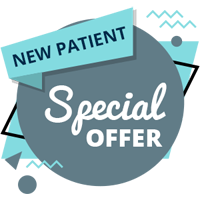 Promotion Eligibility
By attending a preventive care appointment at Dentist WA Canning Vale you may be eligible for the following promotions:
Get Started Today!
You deserve the highest quality of dental care. With several providers on staff offering a variety of specialties, you can be sure that we'll meet your needs. We'll be happy to recommend the right practitioner for you depending on what you're seeking. Many solutions are available, from regular checkups to teeth whitening and much more.
If you'd like to learn more about what we can do to brighten your smile including checks and cleans in Canning Vale, contact us today! Our friendly, helpful team would be happy to help you schedule your first appointment. Your health fund coverage can be used for your visits, and we're participating providers for BUPA, CBHS, HCF, HBF and nib. HICAPS located on-site ensures you can claim your rebate on the spot. Your PCA appointment may be fully or mostly covered depending on your extras and level of cover. Contact us today to get started!
CONTACT US

* Any surgical or invasive procedure carries risks. Before proceeding, you should seek a second opinion from an appropriately qualified health practitioner.

Preventative Dental Care Canning Vale, Willetton, Thornlie, Southern River WA | (08) 9455 4565