Root Canal Treatment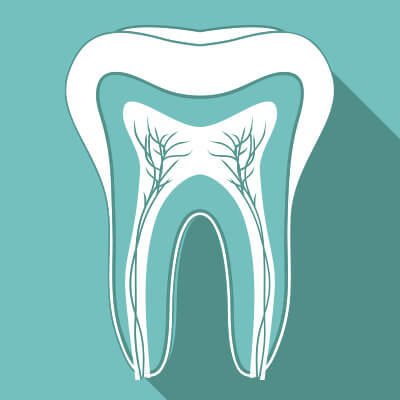 If you are suffering from an abscessed tooth or a severe toothache it can be a sign that something is wrong with the nerve located inside your tooth. You may need to undergo a root canal to alleviate the symptoms. At Dentist WA Canning Vale, we assist our patients with gentle root canal treatments right here in our office. You will find we focus on completing your treatment efficiently and our advanced rotary endodontic instruments will help to reduce time in the chair. Our philosophy is to keep your natural teeth and will always discuss options available to you.
Do I Need a Root Canal?
We recommend root canals when a filling or crown alone cannot protect your bite. It's often thought to be the last line of defense when preserving a natural tooth. If an infection has spread into the nerve, the pulp tissues must be removed and the nerve canal sealed off. Otherwise, the infection can spread into your body or to nearby teeth.
Does It Hurt?
Getting a root canal does not have to be painful at all! We take every step to ensure the area around the tooth is completely numbed. We may prescribe an antibiotic to alleviate any residual infection before we begin. So that your jaw does not become tired from keeping your mouth open, we will use a small prop to rest your teeth on.
The tooth will likely need a crown placed over it to prevent non-vital tooth from wearing or chipping away. Dentist WA Canning Vale offers beautiful white crown options for such cases.
Don't suffer needlessly
Experiencing heightened tooth sensitivity or pain when chewing? Contact us immediately to schedule an exam.
* Any surgical or invasive procedure carries risks. Before proceeding, you should seek a second opinion from an appropriately qualified health practitioner.

Root Canal Canning Vale, Willetton, Thornlie, Southern River WA | (08) 9455 4565