Our Oral Health Therapists
Mrs Edelyn Dayrit, Oral Health Therapist and Dental Hygienist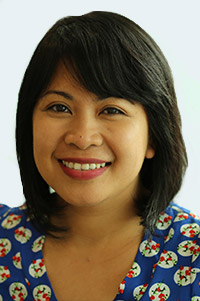 With a lifelong passion of science and human biology, Mrs Edelyn knew from a young age that working in oral healthcare was the perfect fit for her. In fact, she says that you can learn a lot about a person's diet and lifestyle just by looking in their mouth! At Dentist WA Canning Vale, Mrs Edelyn loves helping patients experience improved oral health that impacts their overall wellbeing.
Mrs Evelyn graduated from the University of Queensland in 2008 with her Bachelor of Oral Health. Each year, she continues to take additional continuing education courses in order to provide the best care for her patients.
Additional Interests
Outside of the practice, she enjoys volunteering and teaching music—in fact, she is a Choir Director for a local group. When she isn't involved in music, you can find her cooking up a new dish—she loves to experiment with creating new and delicious recipes. Get to know more about Mrs Edelyn when you book your next visit with us.

Miss Hosai Nazifa, Oral Health Therapist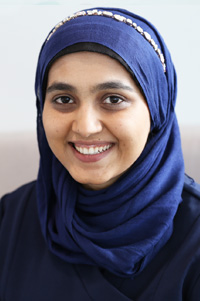 Hosai is available on Monday 8am-5pm, Tuesday 8am-5pm, Thursday 8am-5pm & Saturdays 8-4
Academic and Professional Background
Hosai's interest in science and medicine inspired her to become an oral health therapist. She graduated from Curtin University in 2016 with a Bachelor of Science in Oral Health Therapy.
In addition, Hosai obtained a Bachelor of Medical Science from the University of Sydney, which she completed at the University of Western Australia in 2013. While there, she was exposed to a number of courses outside of health sciences, which she enjoyed equally.
This further inspired me towards a career in the dental field, as dentistry is not only a scientific profession, but it's also an artistic one."
For Hosai, oral health therapy is a rewarding profession that involves patient education and early detection of oral diseases. She is passionate about improving patients' oral health through education and oral health promotion, as well as reducing dental phobias in both children and adults. It is gratifying for Hosai to make a positive change in the lives of patients.
Additional Interests
When she's not helping to improve patients' oral health, Hosai enjoys spending time with family and friends. She likes taking early morning walks with her mum and watching Turkish dramas.
How Can We Help?
Our team look forward to meeting you and helping you achieve your oral health goals. Schedule your appointment today! We are preferred providers for HBF, HCF, BUPA, CBHS & nib.
CONTACT US
* Any surgical or invasive procedure carries risks. Before proceeding, you should seek a second opinion from an appropriately qualified health practitioner.

Oral Health Therapists| (08) 9455 4565