Veterans' Affairs (DVA)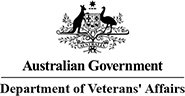 At Dentist WA Canning Vale, we appreciate the sacrifice that our veterans have made for our country and are pleased to provide high-quality dental care to Department of Veterans' Affairs (DVA) card holders. A comprehensive range of dental benefits is available to its members, depending on the cover you have. These include:
You can enjoy the benefit of getting subsidised dental services with little or no out-of-pocket expenses. If you're a gold card holder, the DVA will fund most dental services, as long as they're thought to be clinically necessary. These would typically include general dental services, the filling and crowning of teeth and the construction of dentures. If you possess a white card, please note that dental treatments can be given if they correlate to your accepted disabilities.
Don't delay getting the dental care you need. Schedule an appointment today! Early and late appointments are available seven days a week.
* Any surgical or invasive procedure carries risks. Before proceeding, you should seek a second opinion from an appropriately qualified health practitioner.

Veterans' Affairs | (08) 9455 4565