Promotions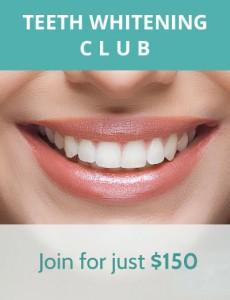 Teeth Whitening Club
When you come in for a check up scale and clean (preventive care appointment – PCA), you'll have the opportunity to join our Tooth Whitening Club for just $150.
Included in this fee are two custom made whitening trays and two syringes of 16% Pola Night Bleach®. When you return for your next PCA, you'll receive another syringe free of charge.
* Teeth Whitening Club Terms and Conditions

Zoom! $599 In Chair Whitening Offer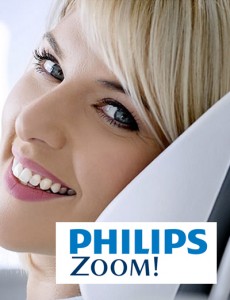 Zoom! Professional Tooth Whitening has a 96% patient satisfaction rate and can whiten your teeth up to eight shades lighter after application. It's a safe and non-invasive way to enhance your smile and only takes 1.5 to 2 hours.
The best teeth whitening results are achieved by your dentist in the chair and this offer enables you to achieve a great smile at a significant discount!
To be eligible for this great offer you must have completed a PCA (preventative care appointment) within the last month and be over the age of 18.
Contact us today to book an appointment or find out more about the latest promotions at Dentist WA Canning Vale.
* Any surgical or invasive procedure carries risks. Before proceeding, you should seek a second opinion from an appropriately qualified health practitioner.

Promotions | (08) 9455 4565