Join Our Tooth Whitening Club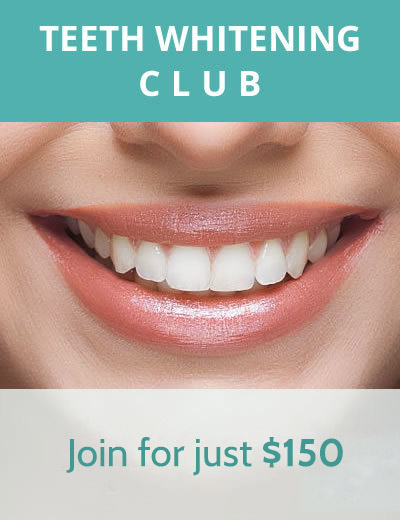 Dentist WA Canning Vale Tooth Whitening Club is Available for Just $150!
How You Can Join:
When you come in for a check up scale and clean (preventive care appointment – PCA), you'll have the opportunity to join our Tooth Whitening Club for just $150. Included in this fee are two custom made whitening trays and two syringes of 16% Pola Night Bleach®. When you return for your next PCA, you'll receive another syringe free of charge at each PCA. The usual cost of this treatment is $600.
Conditions:
Not everyone is a suitable candidate, the dentist must approve your treatment
You must be 18 years of age or older
Dental services required prior to undertaking this service will be at the patient's expense
Follow the instructions at home given by your dentist
Become a Member Today
Ready to join? Contact us today! If you have additional questions, we're happy to answer them.
* Please note, a membership is subject to cancellation when a PCA is missed.
CONTACT US
* Any surgical or invasive procedure carries risks. Before proceeding, you should seek a second opinion from an appropriately qualified health practitioner.

Teeth Whitening Club Canning Vale Serving Willetton, Thornlie, Southern River – Dentist WA Canning Vale